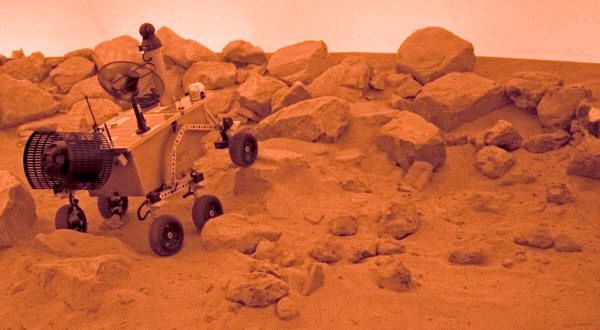 "The average surface abundance of centimeter- to meter-scale rocks is much greater on Mars than the other terrestrial planets."
http://en.wikipedia.org/...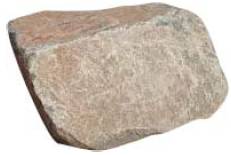 The rocks that are found on the surface of Mars look exactly the same as rocks that make up mountains on Earth!
Because Mars is the closest planet to the asteroid belt, and because it is polluted with rust and radioactive materials, it shouldn't be a surprise to see it having igneous rocks on its surface more than any other planet.
QUOTE: "the Martian crust consists mostly of volcanic basalt rock."
http://www.space.com/...
Just like the rust, the assumed source of these rocks is volcanoes; but volcanic rocks on Earth look completely different from the rocks on the surface of Mars!
Basalt (also called Mafic) rock is rich of iron and magnesium. And these metallic elements are ingredients of the rock. In order to make such a mix, a very special process is required, and not the normal natural factors like wind and rain. This indicates that they have arrived readymade from factory. And that factory must have been capable of manufacturing iron and magnesium, a star.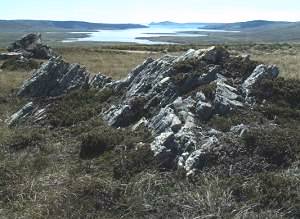 At the time when the rocks were falling from the sky, the surface of Earth was most certainly very similar to the surface of Mars, rocks everywhere, but because of the geological changes, most of them have been buried and converted to metamorphic rocks. The evidence to show that this was actually the case is the so-called called rocky outcrop: "An outcrop or rocky outcrop is a visible exposure of bedrock or ancient superficial deposits on the surface of the Earth... Outcrops do not cover the majority of the Earth's land surface because in most places the bedrock or superficial deposits are covered by a mantle of soil and vegetation and cannot be seen or examined closely. However, in places where the overlying cover is removed through erosion or tectonic uplift, the rock may be exposed"
https://en.wikipedia.org/...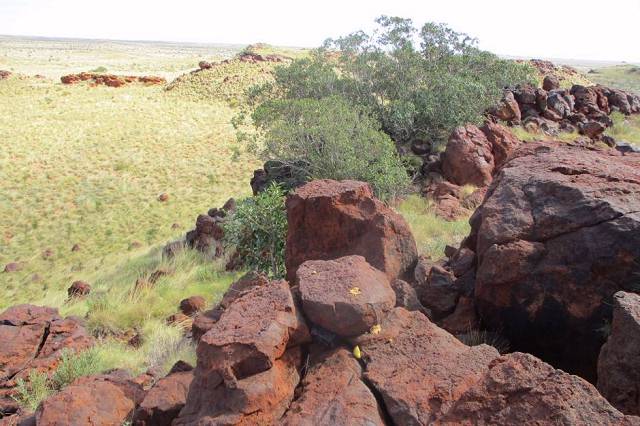 The Rocky outcrops in the picture above were originally basalt, like the rocks that make up rocky mountains, but due to weathering they lost their properties. The way they were deposited is very much similar to those of Mars.

Mountain rocks in the deserts of Mars and Earth.. The way they stacked up looks very much the same, which indicates that the two planets received these rocks in the same way.