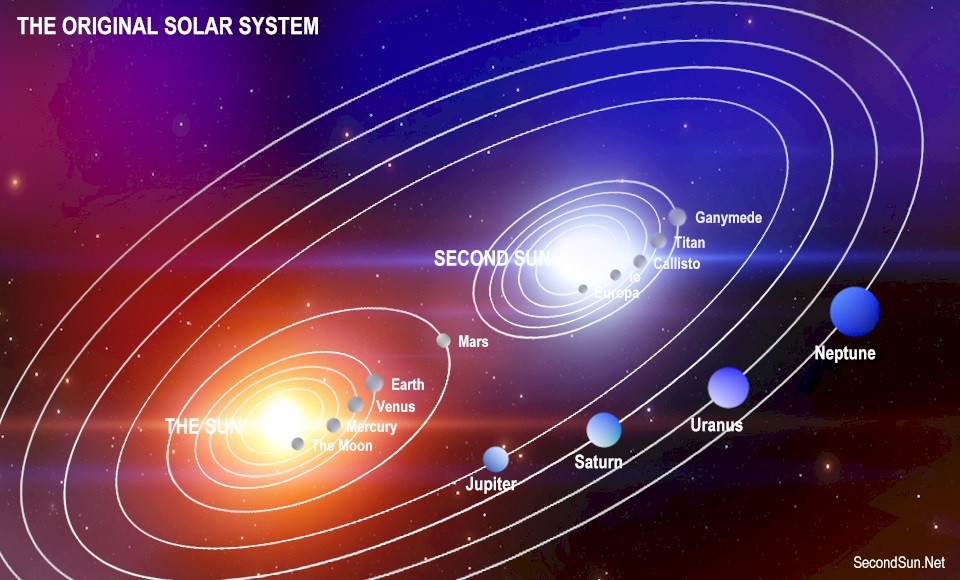 The Second Sun
A study shows that there was a second sun (star) in the solar system used to orbit in the asteroid belt, between Mars and Jupiter, around 200 million years ago.
Published: January 15, 2014
Last Updated: September 10, 2019

What Causes Lightning Strikes? (Published: June 20, 2018)
The dominant theory suggests static electricity in clouds, experiments have shown that this theory is incorrect...

Graphical Summary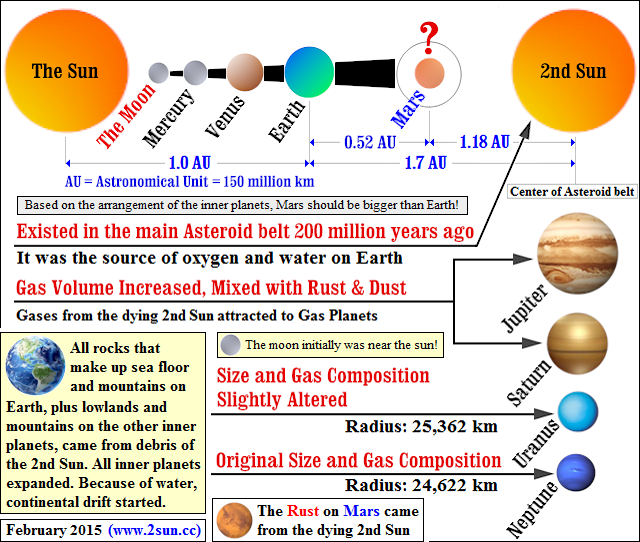 Planets of the second sun; currently moons of Jupiter and Saturn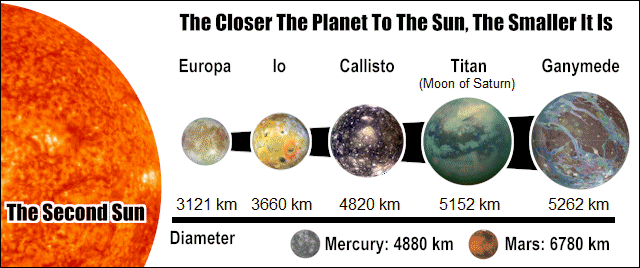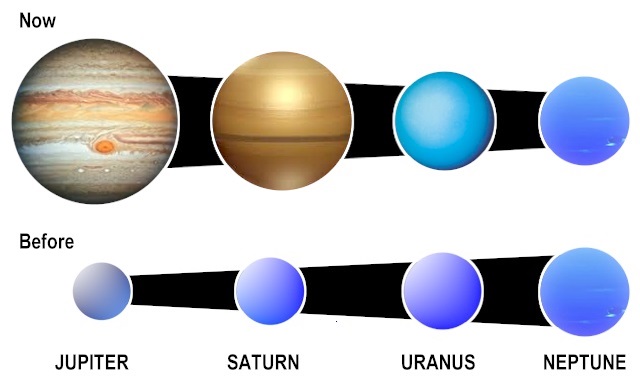 Jupiter was the smallest gas planet, Neptune was the biggest.